About us
How it began
In September 2004, journalists Annemie Struyf and photographer Lieve Blancquaert headed for Kenya in preparation of their book My status is positive. The idea was straightforward: it was to become a book of photographs about regular people, from Europe and Africa, all seropositive. Lieve would photograph, and Annemie would write the subtitles.
But the photographs became images, and the subtitles became stories. And before they realized it, they were swept away on a journey through Kenya with Achieng, the 36 year old woman who saw hiv not as her demise, but as her mandate.
My status is positive
"My status is positive", she said, and took them along to interview prostitutes Deborah, Lucy, Mbaika, Benta and Winie. In the company of the rapist Abed, and the murderer Kush, she took them around the slums, until that moment, just as their guard was down, as they stared into the eyes of a small back girl, suddenly the world stopped turning. To make a long story short: They were both surprised and seduced by Hope, a fourteen month old black girl,
Annemie en Lieve took Hope under their wings, and a while later, Annemie and her husband adopted baby Hope as part of their own family. Achieng travelled to Belgium where she received medical care and access to the latest antiretroviral medication, which has done wonders for her health.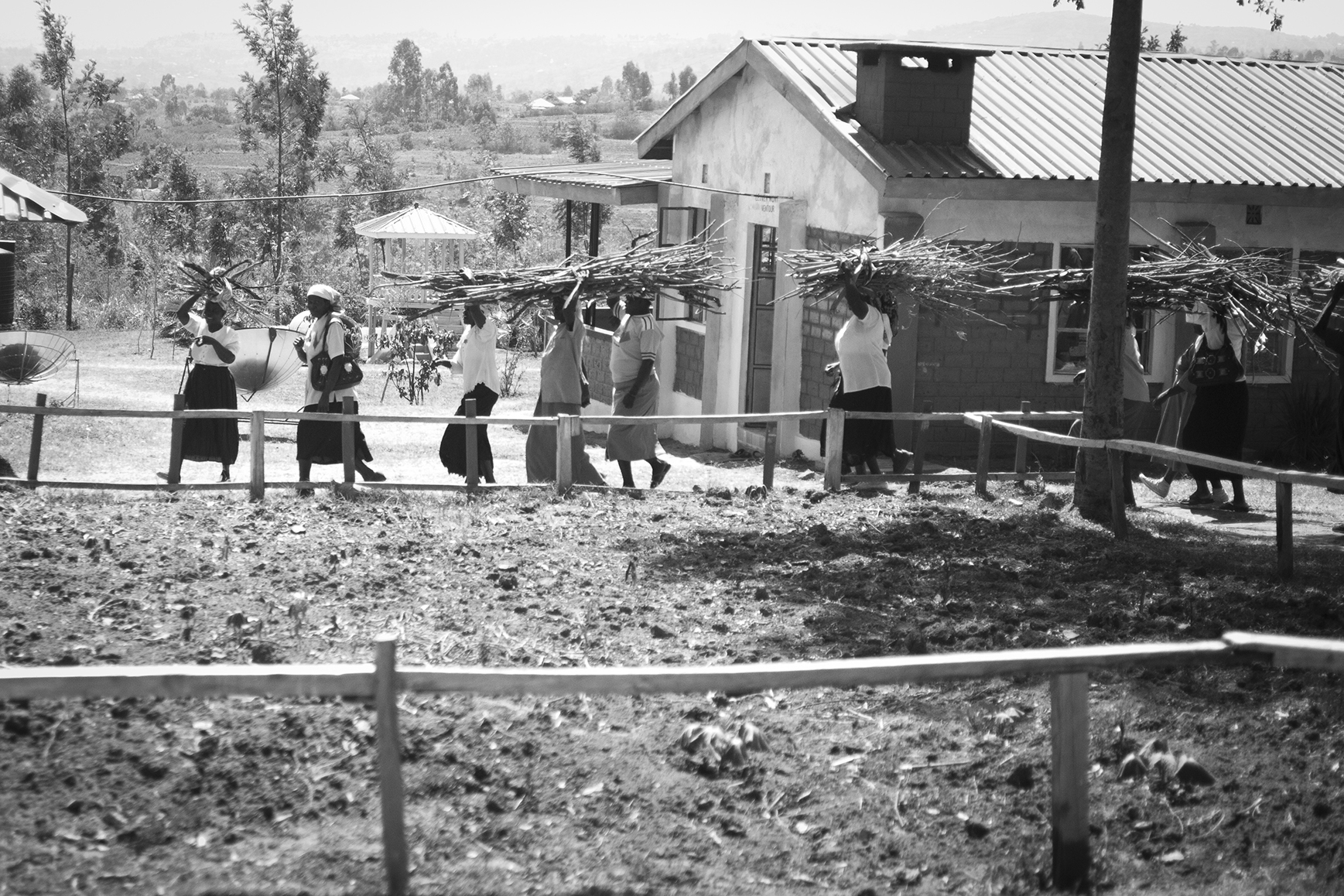 Return to Kenya
In September 2005, Annemie returned to Kenya, in search of Hope's roots. This journey has resulted in the shocking and touching television series My daughter's mother. This is where Achieng's life-long dream begins: Setting up an orphanage for twenty-some AIDS orphans.